Buy LinkedIn Reposts
Make your LinkedIn posts more visible by reposting them to a bigger audience!
LinkedIn Repost Prices
+100 LinkedIn Reposts – $19
+300 LinkedIn Reposts – $39
+500 LinkedIn Reposts – $59
+1000 LinkedIn Reposts – $89
Reposts from the United States
Delivery time 1-4 days
Money-back Guarantee
24/7 Customer Support
High Quality Service
Free Express Delivery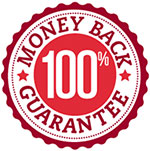 When you order LinkedIn reposts from us, your order is covered with 14 days money back guarantee! We are 100% sure that you will be satisfied with our service, but in case you are not happy with our work, contact us and we issue a full refund immediately. Please read our terms of service for full details.
Why do you need LinkedIn reposts?
Buying LinkedIn reposts will help you to be more visible on LinkedIn.

The more people repost your content, the more likely that LinkedIn will include it into the news feed of other LinkedIn members.

They will see your LinkedIn posts reposted by other professionals and your message reaches more of your target audience.

That means more visibility, more opportunities and most importantly more success for you!
Why buy LinkedIn reposts from us?
To boost your posts, you need LinkedIn reposts delivered in short time, so LinkedIn's algorithm will see the interest about your content and share it further to more LinkedIn members.
Bad news: Getting people to repost your LinkedIn posts can be hard, especially when you are starting off and don't have many followers yet. Even if you post great, valuable content, people can't see them and it feels like you post for yourself.
Good news: We can deliver LinkedIn reposts, safely, from high quality profiles from the United States, within a short timeframe, so your post could become more visible, attract the engagement that you deserve for your amazing content.
With our help you can influence LinkedIn's algorithm to share your posts, make you look more influential, more successful and attract even more customers.
How does our service work?
After placing your order, many people will visit your post on LinkedIn and start reposting it.

Buying LinkedIn reposts is completely effortless on your part, you just need to tell us the internet address of your post, no other interaction is required.

We don't need login information, nothing.

The maximum delivery time is 4 days, but we usually deliver the LinkedIn reposts much faster, often within a day.
Benefits of buying instant LinkedIn reposts
Bigger organic reach
By having many LinkedIn members reposting your content, your posts will show up in their network's news feed, giving you more visibility, even outside your network!
More influence
As your valuable content is reposted many times by many professionals, your influencer status will be strengthened. People start seeing you as a knowledgeable though leader.
More engagement
The more your posts are reposted, the more engagement they potentially attract. Your posts will get more likes and comments and you gain more followers.
More visibility
When your content has many reposts and engagement, LinkedIn's algorithm grants it more visibility, sharing it even further to other LinkedIn members.
Do you want more engagement on your posts?
We are ready to start reposting your LinkedIn posts right now!
Frequently Asked Questions about
buying LinkedIn reposts
Can you spread the LinkedIn reposts over X days/weeks?
No, we can't. We accept orders to existing posts only, and the reposts will be delivered as soon as possible so they help the ranking of your post. We don't accept orders for posts which will be published in the future. If you need LinkedIn reposts every week, please place a new order every week.
Is buying the Instant LinkedIn repost service safe?
Yes, buying Instant LinkedIn reposts is perfectly safe. You have no control over who reposts your public posts, so you can't held reliable just because people decided to repost them. Not a single customer ever had any problem because of our LinkedIn reposts service.
Can I split the LinkedIn reposts to multiple posts?
When you place your order, you can place multiple orders at once, defining multiple target posts that we should share. The smallest package is 50 reposts, you can't split them to multiple posts.
Are the LinkedIn reposts permanent?
Please define permanent. The profiles who will repost your LinkedIn posts will never delete the reposted content, but just as we can't control hurricanes yet, we can't control LinkedIn's actions either. The delivered LinkedIn reposts are as permanent as they can be, and optimally they last forever.
LinkedJetpack Customer Reviews
4.9 / 5 based on 348 reviews
Latest verified customer reviews
⭐⭐⭐⭐⭐ "I am happy with my Linkedin reposts purchase. Professional service and I don't think they should improve anything. The in-detailed description on the packages is very clear and even if you still have some questions, the team is happy to help." – Jerome Castillo
⭐⭐⭐⭐⭐ "I have been spending way too much time to find out how to have a popular LinkedIn profile. I learned some things, but OMG this service is so helpful and it requires less effort on my end. Amazing website! Great service." – Landon Sherman
⭐⭐⭐⭐⭐ "To be honest, I placed the first order just to see if this really works. Wow! More orders will follow because my experience is very positive. I gained my LinkedIn reposts in a few hours only." – Aria Gomez
⭐⭐⭐⭐⭐ "If you don't have much time to invest in your linkedin presence, this is really an amazing way of increasing your visibility. In such a short time I had my order delivered and the team was very helpful to me." – Philip Olsen
⭐⭐⭐⭐⭐ "I am not the best when comes to social media and a colleague recommended you guys. Well with less effort on my end, I have now loads of Linkedin reposts and my account became viewed more and more. Thank you!" – Chelsea Dickerson
What are you waiting for?
Your post could be reposted +500 times by this time tomorrow!