Buy LinkedIn Comments
Boost your LinkedIn posts to strengthen your influencer status, gain more visibility and drive engagement!
LinkedIn Comments Prices
+10 LinkedIn Comments – $19
+20 LinkedIn Comments – $29
+40 LinkedIn Comments – $49
Comments from the United States
Delivery time 1-4 days
Money-back Guarantee
24/7 Customer Support
High Quality Service
Free Express Delivery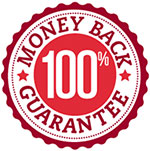 When you order LinkedIn comments from us, your order is covered with 14 days money back guarantee! We are 100% sure that you will be satisfied with our service, but in case you are not happy with our work, contact us and we issue a full refund immediately.
Why do you need LinkedIn comments?
You need initial comments coming in after you publish your posts, otherwise LinkedIn will not share it to a bigger audience. Buying Linkedin comments can help you jump that treshold and go viral.

You need comments not just to go viral, but to support your inluencer status. Posts with no comments look better and drive more engagement, supporting your influencer status.

You need comments to attract more comments! When someone sees a post in the news feed with many comments and other interactions, it's more likely they check it out as they see there is a buzz around it… it's trending!

Do you want to control the buzz?
Why buy LinkedIn comments from us?
To boost your posts, you need LinkedIn comments that look as organic as possible, delivered in a natural way, so LinkedIn's algorithm will see the interest about your content and share it further.
Bad news: Getting LinkedIn post comments can be hard, especially when you are starting off and don't have many followers yet. Even if you post great, valuable content, people can't see them and it feels like you just post for yourself.
Good news: We can deliver organic looking comments, safely, from high quality profiles from the United States, within a short timeframe, so your post could become more visible, attract the engagement that you deserve for your amazing content.
With our help you can inflate the number of your LinkedIn post comments. Make you look more influential, more successful and attract even more customers.
How does our service work?
After placing your order, many people will visit your post on LinkedIn and start posting comments.

You you can chose to receive our generic comments or your custom comments? In case you prefer the custom, then you need to send us the text of the comments.

After receiving the custom text, we start delivering our order.

The maximum delivery time is 4 days, but we usually deliver the LinkedIn comments much faster, often within a day.
Do you want more comments on your posts?
We have the best quality LinkedIn comments waiting for you!
Benefits of buying LinkedIn comments
More visitors
When people comment on your posts, it's displayed on their profiles and in their network's news feed as well. The more comments you buy, the bigger audience could see your post.
More engagement
When your audience sees that your post has many comments, it catches their attention. They are more likely to open the post, like it, read the comments and join the conversation, driving you more engagement.
More influence
When you position yourself as an expert, a thought leader, you must have many comments to support your status. Without comments, your posts look lonely and abandoned, but when you have many comments, your audience sees the confirmation of your expertise by your followers. When you buy LinkedIn comments, your buy confirmation of your expert status!
More visibility
When your post has many comments, LinkedIn's algorithm will grant it more visibility in your network. That is why your posts need many comments to show the algorithm that it's worthy for wider audience. Buying LinkedIn comments can boost the visibility of your posts!
We have 3 kinds of Linkedin comments for you
Chose the type of comments that match your post's content
Love it!
When you post something amazing, we can post comments saying things like: "Wow, I love it!" or "Thanks for sharing, this is incredible!"

These comments express amusement about the content of your post. For example you post a new graphics design you've made or maybe your new website or online-course you launched. The comments will be about loving that.
Congrats!
When you post about your achievements, progress, success, we can post things like: "I'm so happy for you" or "Congratulations!"
These comments express not only the amusement about the content, but also a certain level of support and congratulations. For example, you post that you've reached your next goal. The comments will be congratulating for that.
Custom
When you post something that needs comments that are less general, we can post exactly what you want.
You can send us the exact text of the comments and we publish those at your post. For example you post something technical and you would like to receive more tech-savvy comments. No problem, send us the text that you would like to receive.
Which kind of comments do you prefer?
Love it, Congrats or Custom? We are ready to start delivering them!
Frequently Asked Questions about
buying LinkedIn comments
Can you spread the LinkedIn comments over X days/weeks?
No, we can't. We accept orders to existing posts only, and the comments will be delivered as soon as possible so they help the ranking of your post. We don't accept orders for posts which will be published in the future. If you need LinkedIn comments every week, then please place a new order every week.
Is buying LinkedIn comments safe?
Yes, buying LinkedIn comments is perfectly safe. You have no control over who comments on your public posts, so you can't held reliable just because people decided to comments on them. Also our comments look perfectly organic. Not a single customer ever had any problem because of our LinkedIn comments service.
What will be the bought LinkedIn comments about?
You can chose from three kinds of comments: "Congrats", that are generic comment collected from LinkedIn, congratulating for whatever is in the post. "Love it", that are also generic comments, expressing amusement about whatever is in the post. "Custom" comments, that you could send us and we will post exactly what you want. We will not write custom comments for you.
Can I split the LinkedIn comments to multiple posts?
When you place your order, you can place multiple orders at once, defining multiple target posts where we could deliver the ordered LinkedIn comments. The smallest package is 10 comments. You can decide to receive less comments, but you can't split them to multiple posts.
Are the LinkedIn comments permanent?
Please define permanent. The profiles who give you the LinkedIn comments, will never withdraw them, but just as we can't control hurricanes yet, we can't control LinkedIn's actions either. The delivered LinkedIn comments are as permanent as they can be, and optimally they last forever.
LinkedJetpack Customer Reviews
4.9 / 5 based on 348 reviews
Latest verified customer reviews
⭐⭐⭐⭐⭐ "I will not hesitate to give them 5 Stars. everything started to go up really quickly and then speed went down a little bit and then started going up in crazy speed. haha ! Thank you so much!" – Tereza Bassols
⭐⭐⭐⭐⭐ "Thanks for the followers, Now my company profile looks cool" – Kevin Mathiesen
⭐⭐⭐⭐⭐ "LinkedJepack is my number 1 website to buy LinkedIn followers, No doubt about it now. they never cease to amaze me" – Harry Gibbons
⭐⭐⭐⭐⭐ "Honestly, I have been struggling for some time to grow a bit my LinkedIn account, I know that you need to be patient but it seemed like nothing happened. A friend suggested me this website and I gave it a shot. No regrets at all!" – Elisa Laubie
⭐⭐⭐⭐⭐ "It really works! The customer service is incredibly helpful and patient to answer all my questions. Not to mention that I got the Linkedin likes in such a short time! It's not like you need to wait an eternity!" – Michael Heffner
What are you waiting for?
Your post could have +30 comments by this time tomorrow!