Buy LinkedIn Employees
Win bigger and more contracts by showing your company bigger on LinkedIn. Having more LinkedIn employees helps you to win more business!
LinkedIn Employee Prices
+1 LinkedIn Employee – $29
+5 LinkedIn Employees – $139
+10 LinkedIn Employees – $269
+20 LinkedIn Employees – $529
Employees from the United States
Delivery time 1-4 days
Money-back Guarantee
24/7 Customer Support
High Quality Service
Free Express Delivery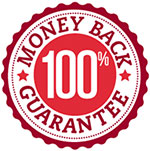 When you buy LinkedIn employees from us, your order is covered with 14 days money back guarantee! We are 100% sure that you will be satisfied with our service, but in case you are not happy with our work, contact us and we issue a full refund immediately. Please read our terms of service for full details.
Why do you need LinkedIn employees?
Buying more LinkedIn employees makes your company look stable and reliable. Instead of telling your clients that you are a solopreneur working from home, you could present your business as a small company with several employees uner your management.
Big companies and corporations look for stability and reliability when they chose their business parters. They don't want to face delays becuse of sick days and personal issues, that is why they chose businesses that are big enough to work with.

We can make your company virtually bigger on LinkedIn by having more employees. Your potential business partners and customers will see your company as more potent, more stable and reliable, resulting in more and bigger business for you!
Why buy LinkedIn employees from us?
Bad news: Getting more LinkedIn employees is not easy. You can't just ask your friends to change their profiles and pretend to work at your company. Buying LinkedIn employees from third parties is a quick solution, but you have to be careful about the profiles.
Most of the websites where you could buy LinkedIn employees sell terrible quality fake profiles, that would not help but ruin your company's reputation. You have to make sure to buy from a reputable source…
Good news: You found the best website to buy LinkedIn employees. We have high quality, credible looking profiles for you that we can add as your LinkedIn employees:
All of your new employees will be from the United States, they have profile photos, continental names, work experiences and education filled. They are active LinkedIn members. Our delivery time is only 1-4 days depending on our work load.
How does our service work?
The whole process is super simple and effortless:
Send us your LinkedIn company profile URL and a list of job titles that your new employees should have.
That's it.
Just place the order, sit back and get ready for the arrival of your new LinkedIn employees.
Benefits of buying LinkedIn employees
Fast delivery and results
You can receive the new employees within 1-4 days. This is the fastest way to elevate the number of employees of your company on LinkedIn!
Effortless on your part
You just need to send us your company page URL and the job titles. We don't need any login information, and you don't have to do anything else. Sit back and enjoy the show!
More established company
Your company will look more established, reliable and worthy for business when you have more employees. That means more people will do business with you!
Other benefits
There are several other ways that your business can benefit from more employees on LinkedIn, if you are creative enough.
Do you want a more established company?
We have the best quality LinkedIn employees waiting for you!
LinkedIn Employees
Buying LinkedIn employees instantly makes your company look bigger, more established and potent.
Having more employees makes it easier for you to land bigger contracts with bigger companies that are willing to pay more for your services. Your new LinkedIn employees can help you to expand your business, to win the trust of new clients and business partners.
Your new LinkedIn employees come with the job titles you want. If you need designers, sales agents or managers, we got you covered! Just send us the list of the employees you need and they will join your company within 1-4 days.
Frequently Asked Questions about
buying LinkedIn employees
Do you need my Login information to deliver the LinkedIn employees I bought?
No. We don't need any access. We just need the internet address of your LinkedIn company page and a list of the job titles that your LinkedIn employees should have. That's all.
Is buying LinkedIn employees safe?
Yes, buying LinkedIn employees is perfectly safe. On LinkedIn anyone can set any workplace and job title. For example you could set "The White House" as your workplace, and your job title as "President Of The Unites States" if you want. LinkedIn doesn't care about who sets what as their workplace, they don't penalize the companies because of that.
Do I get control over the new LinkedIn employees?
No, you are not going to receive the login information of your new LinkedIn employees. Buying LinkedIn employees means that we will set the current workplace and job title of existing profiles as you wish. If you want to buy LinkedIn profiles that you can use as your own, that's a different service.
Are the LinkedIn employees permanent?
Please define permanent. The profiles who will become your LinkedIn employees, will never leave your company, but just as we can't control hurricanes yet, we can't control LinkedIn's actions either. The delivered LinkedIn likes are as permanent as they can be, and optimally they last forever.
What kind of employees do I get when I buy LinkedIn employees from you?
Every new LinkedIn employee has a profile picture, location in the United States and continental name. They have work experience and educational background, and they are active members on LinkedIn. They look like any other profile on LinkedIn.
LinkedJetpack Customer Reviews
4.9 / 5 based on 348 reviews
Latest verified customer reviews
⭐⭐⭐⭐⭐ "Amazing service! I just received my new LinkedIn employees and they look fantastic." – Kevin Franco
⭐⭐⭐⭐⭐ "This service works. After buying LinkedIn employees I managed to land a new customer and a huge contract. Having virtual employees is the best thing that happened to my business this year!" – Molly Antwood
⭐⭐⭐⭐⭐ "Now that I have new LinkedIn employees in my company, I can blame others if I mess up something. – Oh sorry, I see Christina messed this up, let me fix it for you qickly! – and at the end I am the good guy. Brilliant! " – Paul Fink
⭐⭐⭐⭐⭐ "I tried other websites, but they did not deliver or the profiles were terrible. I am happy that I gave LinkedJetpack a try before I gave up on buying LinkedIn employees. Great service!" – Kirk Brown
⭐⭐⭐⭐⭐ "Buying LinkedIn employees helped me to get more clients build my business further. Now I can actually afford new employees, so let's just say: I made it after I faked it." – Lara Hanley
What are you waiting for?
You could have new LinkedIn employees by this time tomorrow!