Buy LinkedIn Connections
Supercharge your visibility on LinkedIn by growing your network! With more LinkedIn Connections you can get more clients, business partners, job opportunities and let others find you easier: Networking is the key to business success!
LinkedIn Connection Prices
+100 LinkedIn Connections – $19
+300 LinkedIn Connections – $39
+500 LinkedIn Connections – $59
+1000 LinkedIn Connections – $89
Connections from the United States
Delivery time 1-4 days
Money-back Guarantee
24/7 Customer Support
High Quality Service
Express Delivery available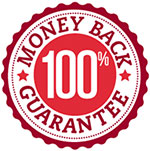 When you buy LinkedIn connections from us, your order is covered with 14 days money back guarantee! We are 100% sure that you will be satisfied with our service, but in case you are not happy with our work, contact us and we issue a full refund immediately. Please read our terms of service for full details.
Why do you need LinkedIn connections?
There are two huge benefits of having 500+ connections on LinkedIn and the second will surprise you! But let's start with the first, which is:

On LinkedIn you only see people who are in your network, directly connected to you or 2nd or 3rd level connections. With more direct connection, you become more visible for others and you can also get more and better search results when you search for people.

You miss out 99.98% of business opportunities – and this is not an exaggeration – if you have only 100 direct connections, because of your small network.

The second, not that obvious benefit is your social status. If you want to be seen as someone knowledgeable, social, team-player or influencer, then the size of your network should support that statement.
Why buy LinkedIn connections from us?
Are you in a hurry to boost the number of your LinkedIn connections to reach the magical 500+ mark?
Bad news: LinkedIn has limited the number of inviations that you can send to maximum 100/week. That means you would need at least 5 weeks to get 500 connections.
The old method of importing a lot of contacts to "mass-invite" people doesn't work anymore also that was never safe for your profile.
Good news: The number of invitations that you could receive are not limited! You can buy hundreds of new LinkedIn connections from the United States within 24 hours!
This is the perfect solution if speed is your main priority. Our service packages include: 100, 250, 500 or even 1000 instant LinkedIn connections. You don't have to wait for other people to accept your invitations, you don't have to wase your time on LinkedIn. You get the results you want, fast!
How does our service work?
The whole process is super simple and effortless:
Just make sure that your LinkedIn profile is set to allow EVERYONE to invite you to connect. Then buy LinkedIn connections on our website.
That's it.
Just place the order, sit back and get ready for the incoming LinkedIn invitations to connect.
Benefits of buying instant LinkedIn connections
Fast delivery and results
You can receive new invitations on LinkedIn within 24 hours. This is the fastest way to elevate the displayed number of connections on your LinkedIn profile. You can reach 500+ fast!
Effortless on your part
You just need to accept new invitations on LinkedIn. You don't have to invite anyone nor send messages, and we don't need your login details either. Sit back and enjoy the show!
More established profile
Your profile will look more established and worthy when you have 500+ connections. That means more people will accept your invitations and groups will grant you access easier!
Exponential growth
Your new LinkedIn connections have big networks already. When you connect with them, their connection become part of your 2nd and 3rd degree LinkedIn network!
Do you want a more stunning LinkedIn profile?
We have the best quality LinkedIn connections waiting for you!
LinkedIn connections
Buying LinkedIn connections instantly makes you more visible on LinkedIn!
Having more connections makes it easier for you to find for potential clients, employers, business partners.
Your new LinkedIn connections will expand your reach, supercharge your search and strengthen your influencer status.
With our service, you can connect with people with huge networks that add hundreds of thousands of 2nd-degree and tens of millions of 3rd-degree connections to your professional network.
Frequently Asked Questions about
buying LinkedIn connections
When I buy LinkedIn connections, a lot of people will invite me to connect?
Yes. You will receive hundreds of invitation on LinkedIn, that you need to accept. Fortunately accepting the invitations is easy. You don't have to accept them one by one, you can do that in batches by clicking the "Select all" button on the top of the invitation list.
Is buying the Instant LinkedIn connections service safe?
Yes, buying Instant LinkedIn connections is perfectly safe. LinkedIn only limits and monitors the number of invitation that you send, not the invitations that you receive. Not a single customer ever had any problem because of our LinkedIn connections service.
What is priority, express delivery for LinkedIn connections?
When you order the priority, express delivery addon, we start delivering your LinkedIn connections immediately and we deliver them as fast as possible – within the safe speed limits of course – to keep your account 100% safe, while providing the fastest possible results.
Do you need my Login information to deliver the LinkedIn connections I bought?
No, we don't need your LinkedIn account information. We will never ask for your password and will certainly not access your account. You should never share your account information with anyone.
What kind of connections do I get when I buy LinkedIn connections from you?
Every profile that will invite you has a profile picture, English name, and location in the United States. They have work experience and educational background, but they will be not targeted by sector or industry.
How fast should I accept the invitations on LinkedIn?
If you are accepting the invitations too fast, LinkedIn might think that you are a robot. To avoid that, simply slow down with your actions, don't click on all the accept invitation buttons at once, but pace it out. The problem is not the number or the speed of the invitations that you received, but the speed of accepting them. Accepting daily 100 invitations should keep you on the safe side.
LinkedJetpack Customer Reviews
4.9 / 5 based on 348 reviews
Latest verified customer reviews
⭐⭐⭐⭐⭐ "5 stars service! The customer support is very helpful and I got 500+ connections within two days, just as they promised!" – Petra Adler
⭐⭐⭐⭐⭐ "After trying and being disappointd by other websites, I've found Linkedjetpack, where I finally received the servies I needed with good customer care" – Grace Norton
⭐⭐⭐⭐⭐ "I am a returning customer, regularly buying LinkedIn connections for my clients. LinkedJetpack always delivers high quality in time. That's all I need from a reliable provider!" – Adam Sutton
⭐⭐⭐⭐⭐ "I never thought getting 500 connections on LinkedIn was this easy. I was skeptical at first, but when the invitations started arriving, I knew that I've made the right choice trusting this website." – James Harrington
⭐⭐⭐⭐⭐ "This is the third website where I tried to buy connections from. The first did not deliver anything. The second sent me connections that I had to delete because they were from the middle east. I almost gave up, but then I found Linkedjetpack where I finally received adequate service; Linkedin connections from good profiles from the United States. Awesome!" – Anne Fayard
What are you waiting for?
You could have 500+ connections by this time tomorrow!